About
Ed's Auto Sales is family owned and operated business with a large selection of used cars, trucks, minivans and SUVs for sale in the Niagara region including St. Catharines, Niagara Falls, Fort Erie, Welland, Pelham, Beamsville and Grimsby.
We offer specialized financing to fit your needs; good credit or bad credit, you're always approved with Ed's Auto Sales. We also offer in-house financing and lease-to-own solutions.
---


FIVE REASONS TO BUY FROM ED'S AUTO SALES!
WE'LL BE HERE TOMORROW
Ed's Auto Sales has been a staple in the Pre-owned Automotive Industry for over 20 years, in the same location. So you can be confident that we are a tried, tested and proven family owned business.

ONE STOP SHOPPING
We offer everything the Big Franchise Dealers have to offer from Bank Lending, trade-ins, Sub Prime Financing, Vehicle Locating, In-House Leasing for those with less than perfect Credit. You name it, we can do it.

WE FIX WHAT WE SELL
We buy our own vehicles, from many different sources, all the same as, again, the Big Dealers. We also have an on-site mechanic who pre-inspects our vehicles to make sure we know what we are selling.

LOW OVERHEAD MEANS LOW PRICES
We are a family owned and run business. For this reason, we are able to price things much lower than our competition as our costs are much lower. Meaning, our savings get passed on to our clients.

TRUSTED
Longevity in the Auto Industry can only add up to one common answer, TRUST. We have been in Niagara through the ups and downs of the economy but have survived and we have our loyal clients to thank for that. We pride ourselves in being a full disclosure dealership and what we know we pass on to our clientele.

STAFF
Ed Kayed
Owner – Ed's Auto Sales
(905) 680-4400
With over 20 Years in the Automotive business, selling thousand's of cars, trucks, minivans and SUVs to people from all across Ontario. This is a family owned and operated business, Ed is the owner and looks forward to learning how he can service your automotive needs.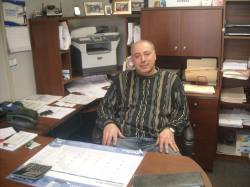 ★ ★ ★ ★ ★

Recently purchased a chev equinox from ed. He went above and beyond to make sure the vehicle was in tip top shape. I would totally use him again. Thanks Ed
★ ★ ★ ★ ★

Looking for a used car can be very frustrating, after visiting Ed's auto sales, I felt very comfortable dealing with Ed, he got us the best financing rate, extended warranty, and the car was priced right, I could not think of a better place to buy my next car. Ed made me feel at ease, and the deal went easier than I thought it would be...
★ ★ ★ ★ ★

Great experience buying a car. Ed is honest and has good pricing
★ ★ ★ ★ ★

we wholesaled a vehicle to Ed, who sourced a vehicle for his customer. pleasant professional experience. Honest dealer, has great prices, you can tell Ed looks after his customers. highly recommend.
★ ★ ★ ★ ★

Very happy with my SUV purchase a couple months ago. The salesperson was very helpful and no pressure. Ed was straightforward and did a couple little touch ups to the vehicle which made me happy. I price shopped and found his prices very reasonable in comparison to the market.